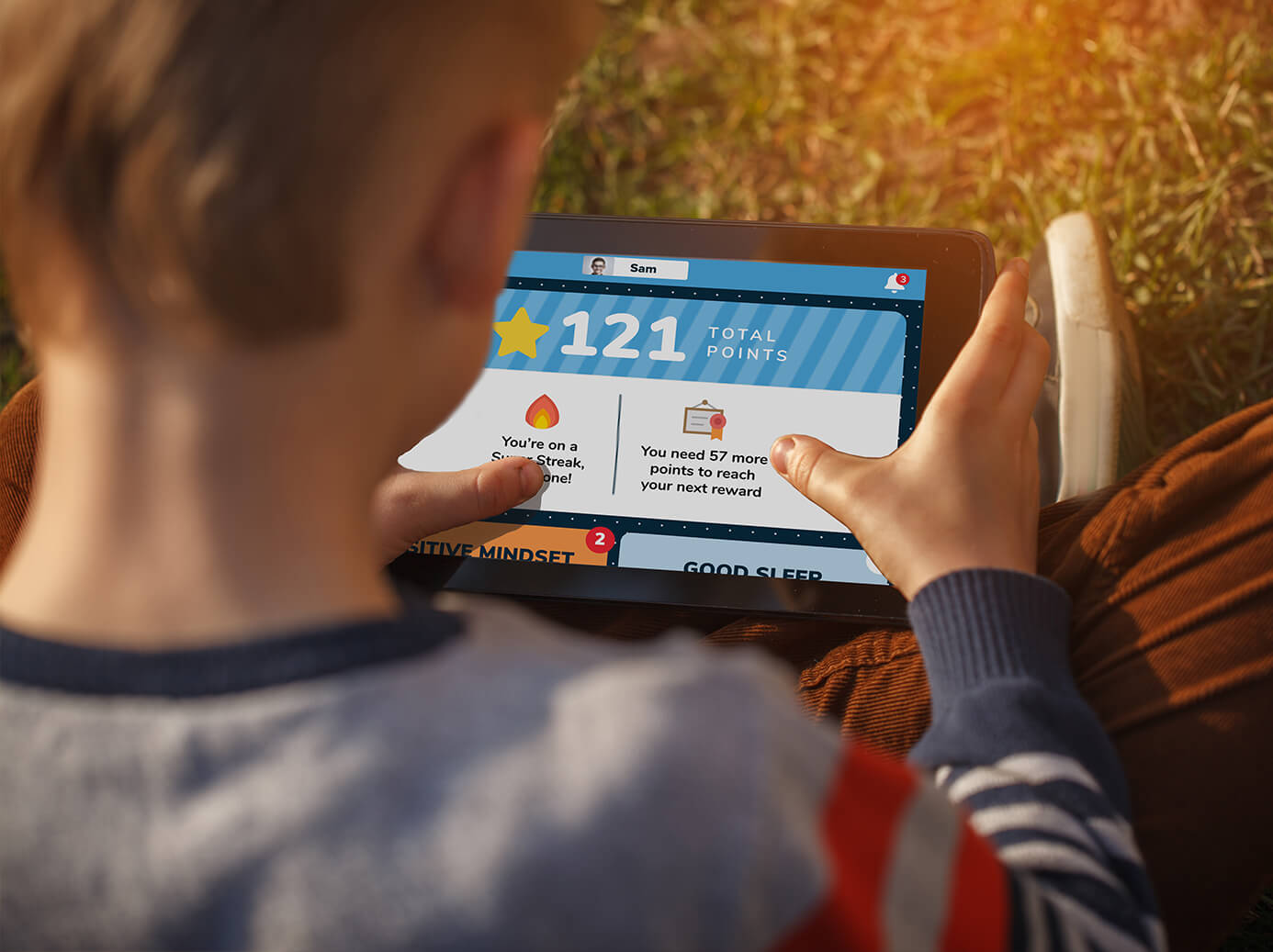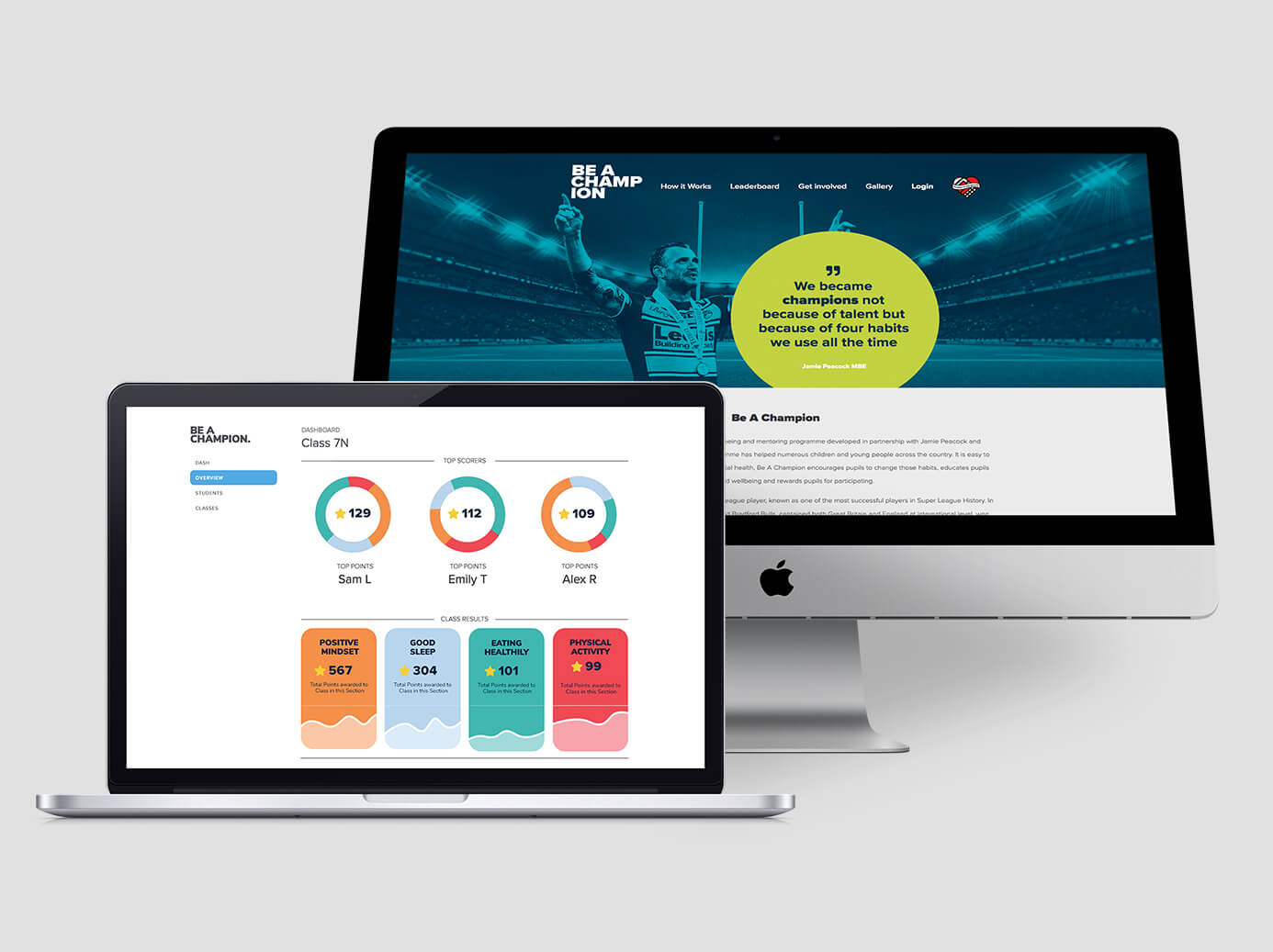 The project
Be A Champion is an app-based pupil health, wellbeing and mentoring programme developed in partnership with Jamie Peacock and Schools Advisory Service. Be A Champion encourages pupils to change those habits, educates pupils about health and wellbeing and rewards pupils for participating. It also encourages schools and parents to get involved, with rewards and encouragement for keeping up the 'champion' habits!
---
The challenge
Building a digital solution which was usable and accessible for a specific age group which solved the challenge of making the process fun and engaging whilst also being simple, intuitive and familiar. The solution needed to be responsive, in that it would give positive feedback and allow for a collaborative teaching experience between both the schools and its students, but also the Be A Champion programme.
---
The solution
Koodoo Creative developed a mobile app which is available from both the Apple and Google Play Stores which students can download to their mobile phones or tablets. Students record their progress against specific activities supporting good mental health practices, fitness, and wellbeing. The school who is running the programme is the administrator, setting durations and overall monitoring of progress and scores across the app rewarding the most committed students with prizes. The app is already a success with a number of schools who are using it and its going from strength to strength!