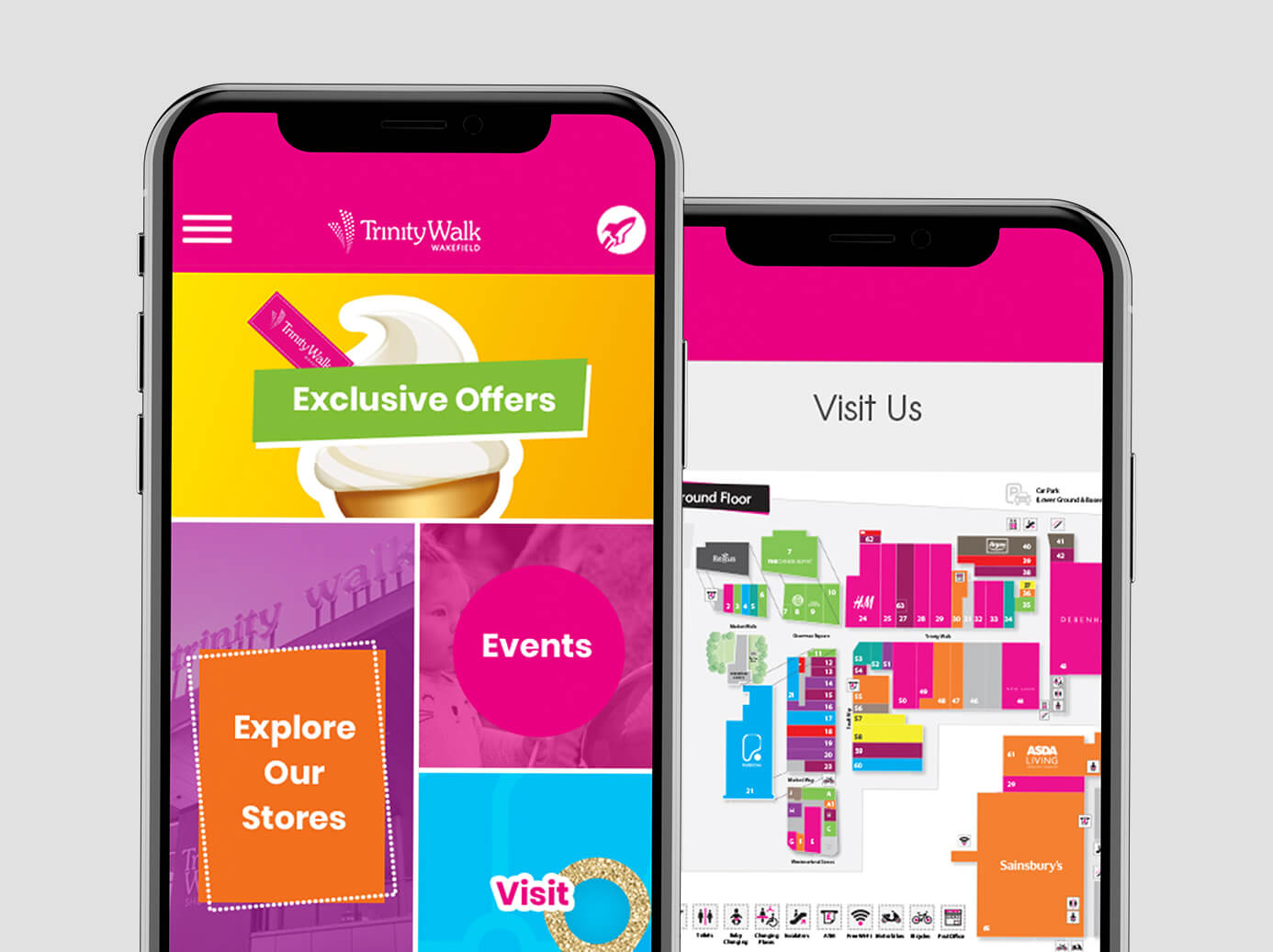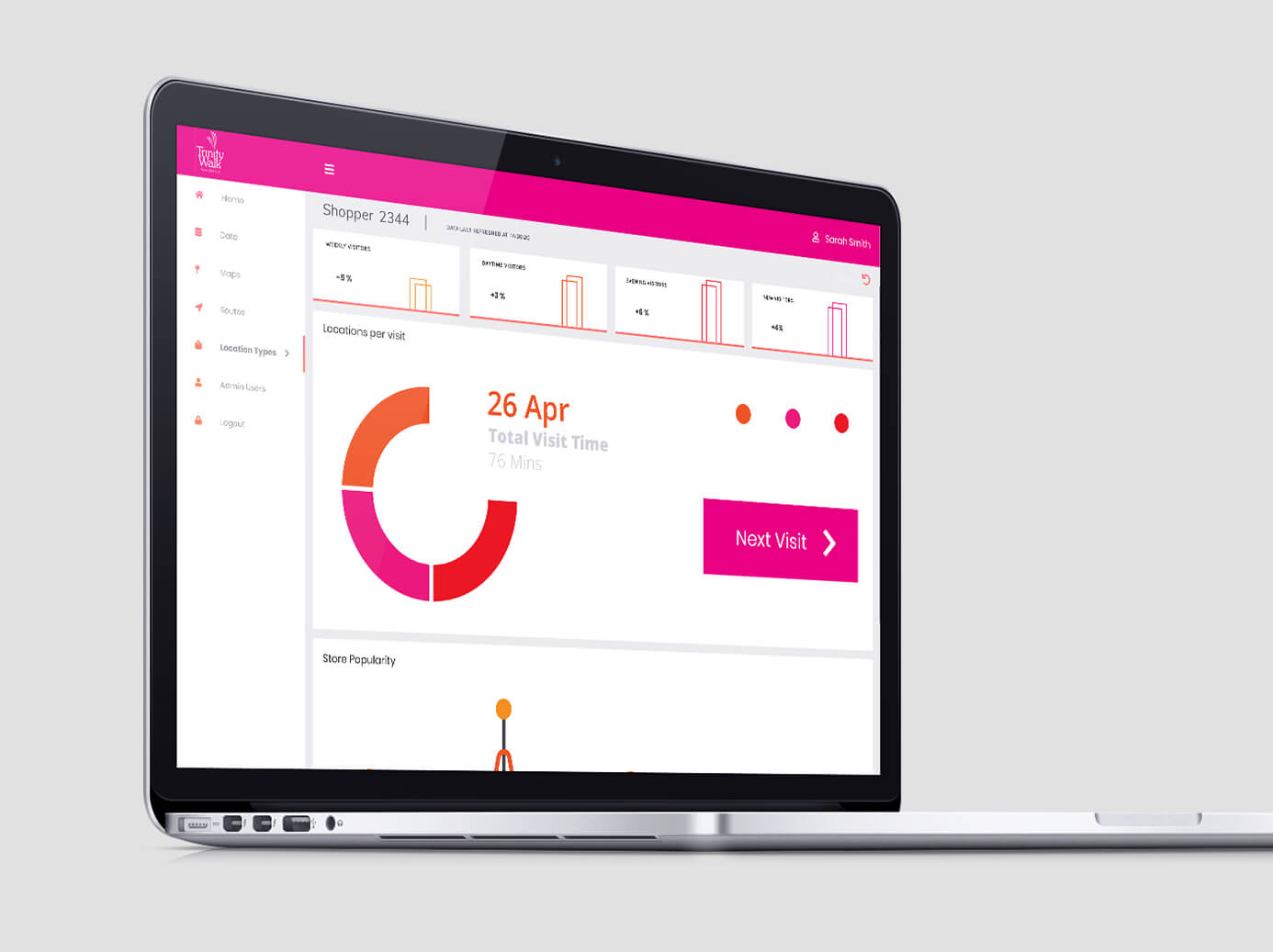 The project
A web based system and mobile app solution to aid the shopping centre in determining the direction of footfall, specific hot spots where customers would dwell, and their journey throughout the venue. The main goal of the solution was to dramatically increase the effectiveness of their marketing efforts by better understanding their customer behavior.
---
The challenge
Trinity Walk were looking for a solution to quite a complex issue: understanding their customer. Their goal was to better understand which units within the centre had the most traffic so that they could better position POS and advertising. The second objective was to provide a user-friendly mobile app solution which provided the most useful information to customers and adding value beyond what they could achieve with their website.
---
The solution
A mobile app solution which provided customers an easy reference point to offers and promotions within Trinity Walk, whilst also allowing the centre to better understand the footfall and user journeys to identify key areas where customers dwell and specific patterns from entrances in the venue. The solution enables Trinity Walk to analyse and understand their customer behavior to inform their marketing to improve its focus and effectiveness.