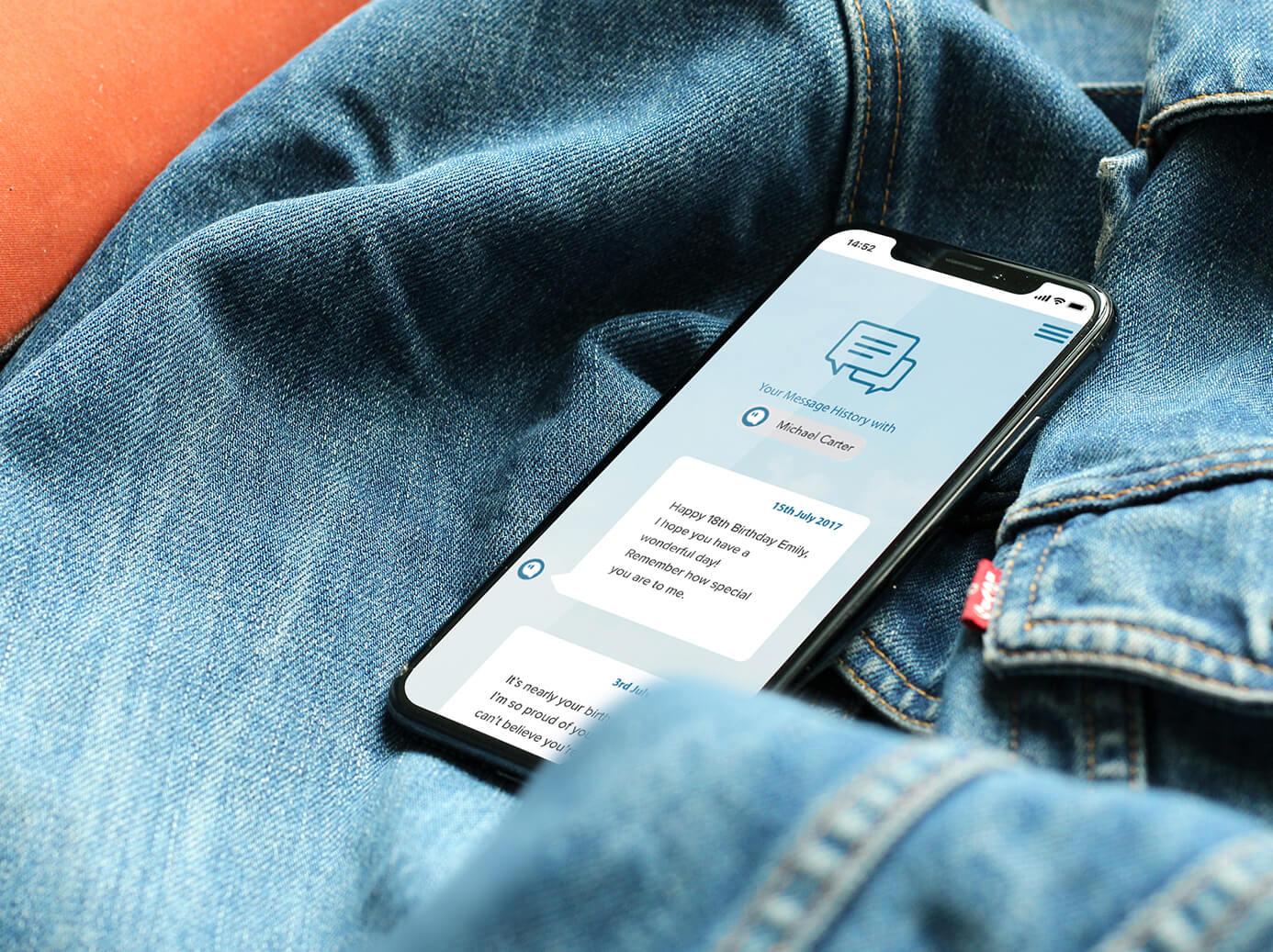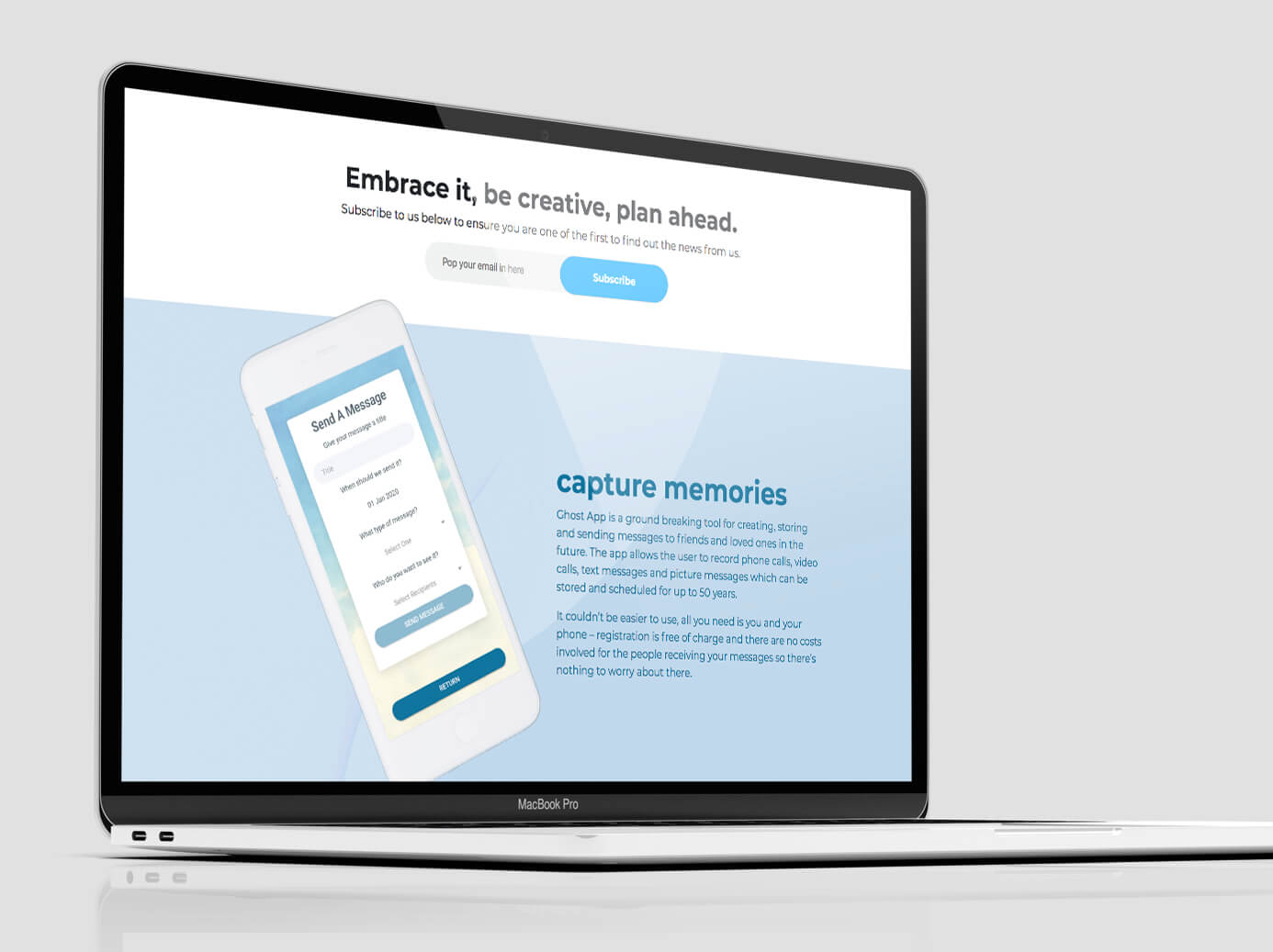 The project
An interactive mobile app solution for sufferers of terminal illnesses who want to leave a digital message for their loved ones to be delivered years in the future, possibly when they are no longer here themselves. Messages can take the form of text, video and sound files and are able to be pre-recorded and scheduled to be sent to a specific individual at a specific date of your choosing.
---
The challenge
The client was looking for a solution that was really easy to use, with a payment process which was intuitive and simple to understand. Their goal was to connect people and to bring them together through a mobile app solution that not only enabled those users who were living with a terminal illness to stay connected to their family, but also provided a means of their family to stay connected to them.
---
The solution
An intuitive mobile app solution called "Ghost" which is simple to download, sign up and use. The app allows a user to record their message, whether its text, sound or video using their phone, and then to set the message to be delivered at a point in time in the future. The app already has gained interest from local and national charities and has long term plans to develop new features.