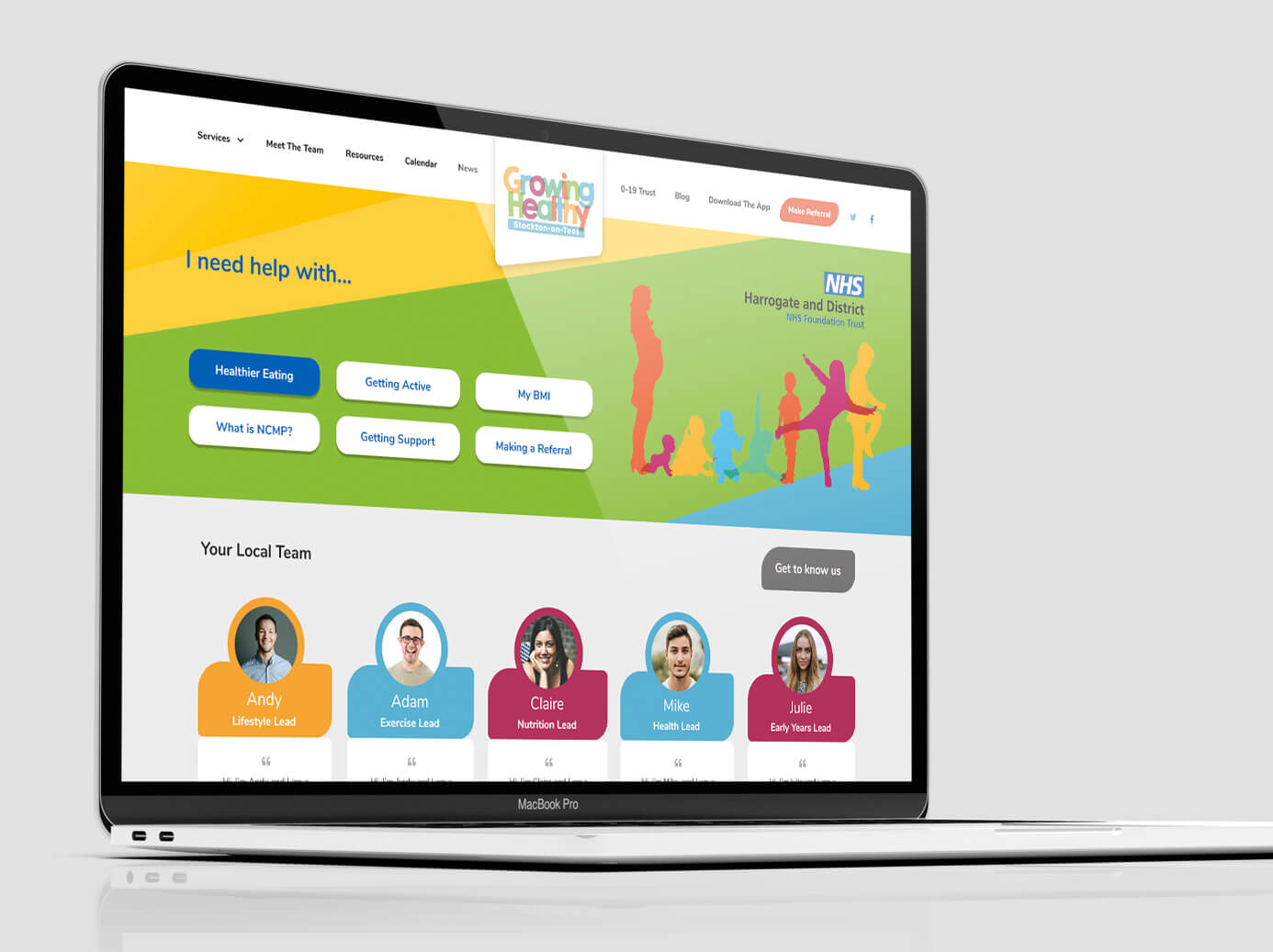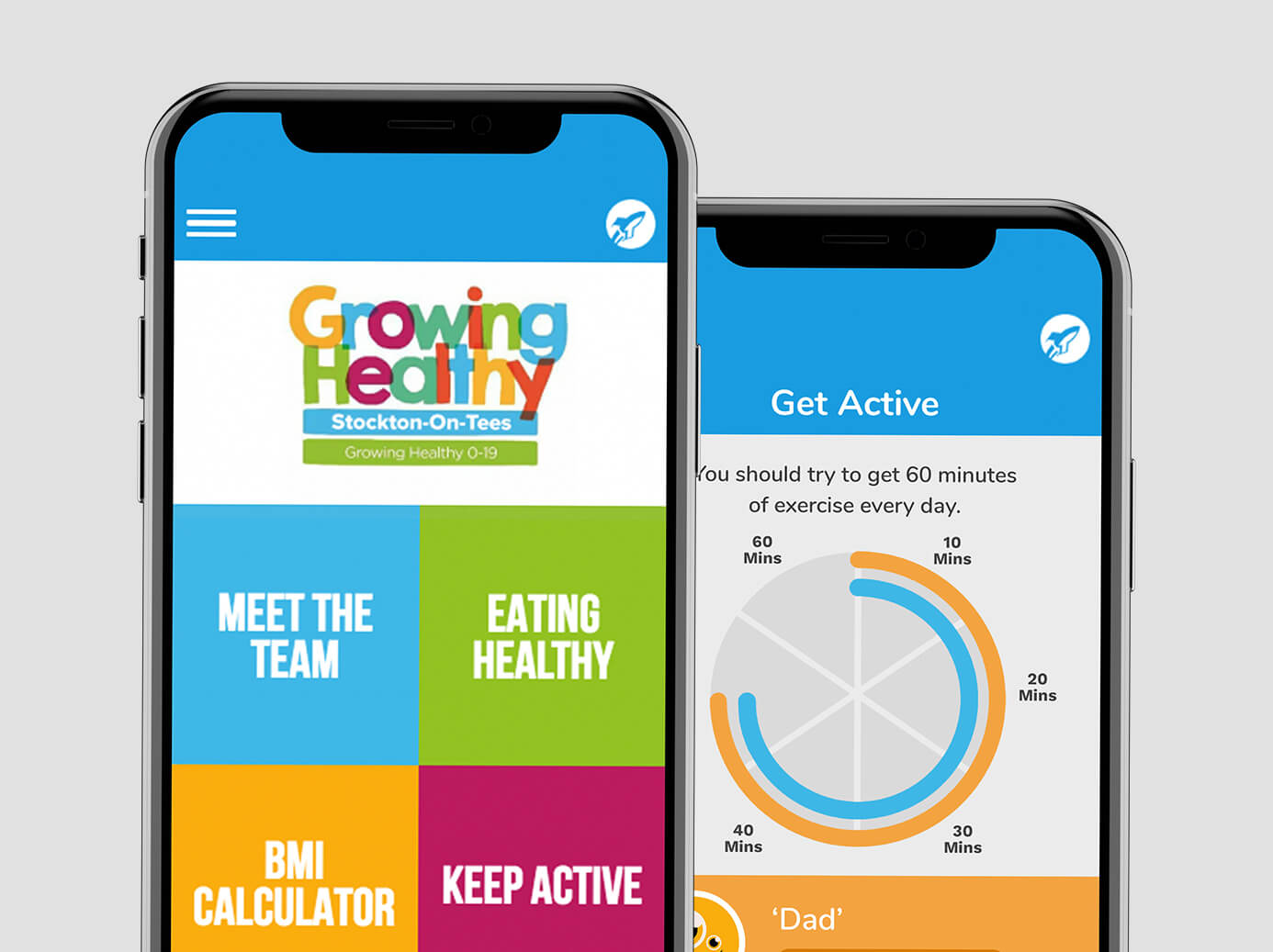 The project
An interactive mobile app and website solution to combat issues of health and wellbeing amongst 0-19 year olds across the Stockton and Teesside area. The main goals of this project were to save the service money whilst adding value to its clients through access to tools and self-service facilities.
---
The challenge
The Growing Healthy 0-19 service across Stockton and Teesside were looking for a solution to help reduce wasted appointments, increase accessibility of information and resources which could be used to compliment their commissioned services to the local community. The demographic makeup of this region and the users of this new digital service presented a unique challenge in terms of accessibility, ease of use whilst meeting the aims of the Growing Healthy 0-19 service team.
---
The solution
A mobile app was commissions with two key focuses: healthy eating and physical wellness. The healthy eating solution allowed users to record and monitor the food they were eating, better manage portion control and to provide a record for health visitors to provide an early warning system where intervention was required in at risk individuals. The physical wellness portion of the app is in two sections, a BMI tracker to give users ownership over their progress and the physical exercise part of the solution was an interactive game allowing users to track their progress towards 60 minutes of exercise a day and reward progress.